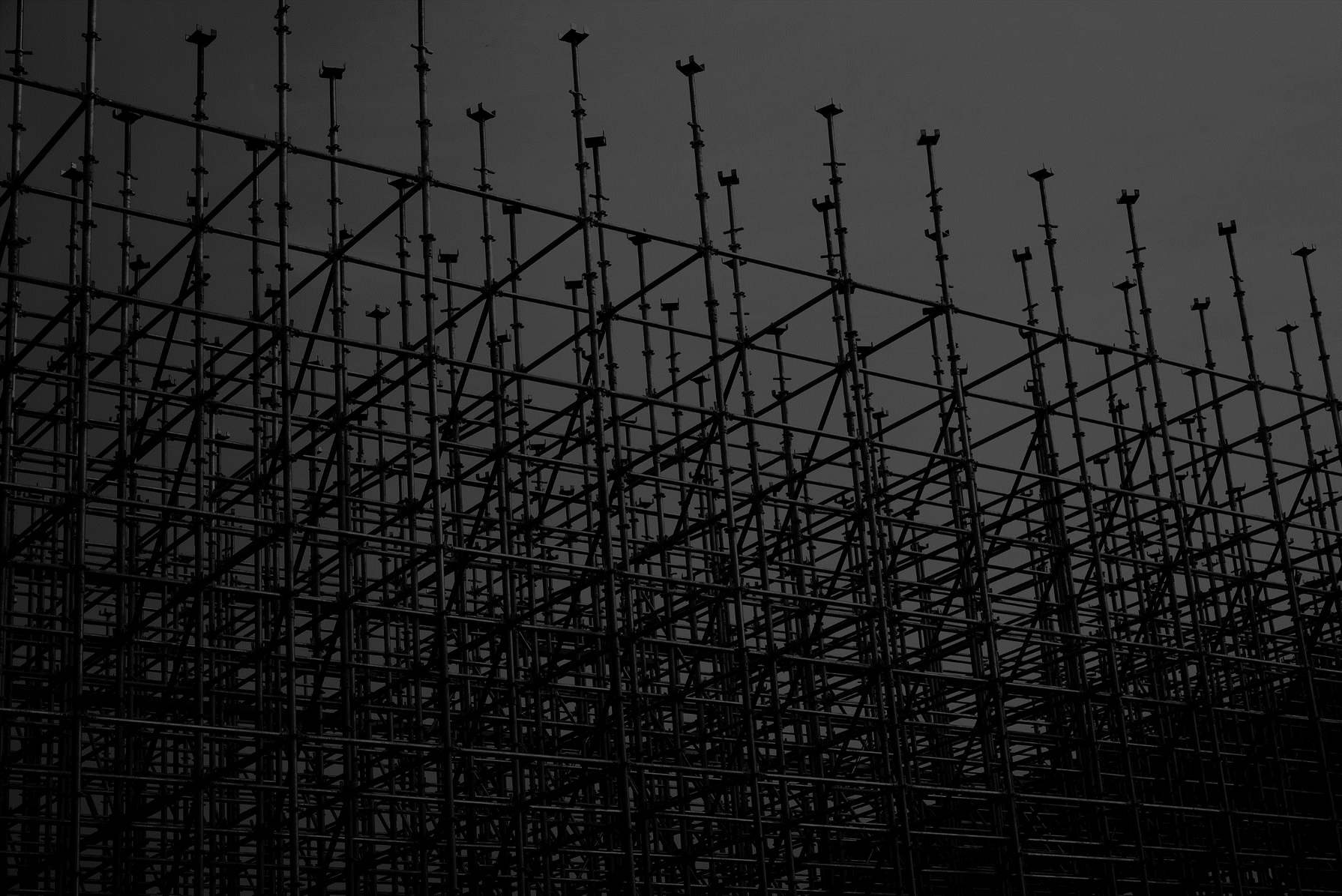 Most construction industry stakeholders and experts agree that further pain is ahead for the Australian Construction Industry with current economic conditions and looming recessionary forecasts, along with sustained supply chain and labour issues, driving expected industry contraction in 2023 (-2.6%) and marginal growth in 2024 (0.6%).
This is hard news to hear for an industry that already accounts for 31% of all insolvencies; and with overall accumulation of debt above 60 days trending upward, insolvencies are likely to increase, at least in the short term.
The largest impact will continue to be felt in the residential construction sector which has already seen a number of large firms including Porter Davis, Probuild, Condev, Waterford Homes and Pivotal Homes enter insolvency; not forgetting the flow on impact to hundreds of subcontractors and homeowners.
Recent issues associated with the bad marriage between over-populated and government stimulated residential pipelines, and a 17% increase in overall housing input costs, have started to subside. However, these issues are unfortunately being replaced by rising interest rates and the associated lowest level of new home purchasing or construction since 2012 (Figure 1).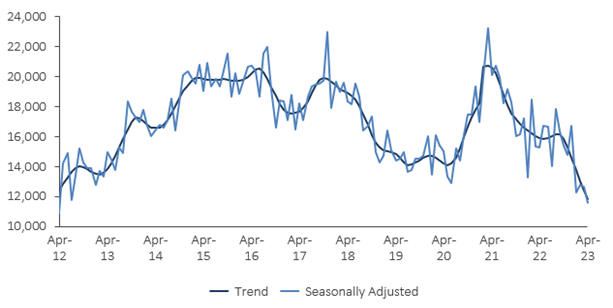 Figure 1: Dwelling Units Approved in Australia (Source: ABS)
Even the industrial and heavy industry sectors, which have been buoyed by increased levels of government investment in new infrastructure projects, as well as the rebound of mining commodity prices, won't be able to escape some of the pain ahead.
Although the start of 2023 has seen infrastructure material costs begin to flatten as many of the post COVID logistics and supply chain issues resolve, rising energy prices and continued inflationary pressures means that some cost uncertainty still remains. Additionally, as material costs have flattened, labour costs have grown by 4% in the last year alone as a result of ongoing skilled and unskilled shortages (Figure 2). With numerous infrastructure mega-projects currently underway across the country, these labour shortages will not only drive increased cost on traditionally small margins, but also impact the ability to meet project timelines.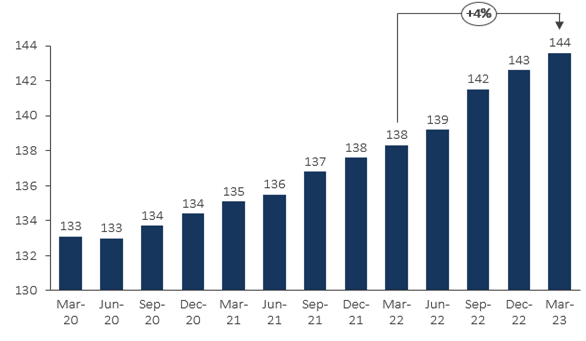 Figure 2: Australian Labour Cost Index (Source: ABS)
The outlook however is not all negative, with the industry expected to record an average annual growth of 3.1% from 2024 to 2027 and medium to long term industry fundamentals remaining strong.
With falling housing vacancy rates, and the need for increased immigration to alleviate labour shortages across multiple sectors, residential construction growth will likely return within the short to medium term. Investment is likely to be focused on multi-residential and high-density apartment and townhouse projects, providing a needed boost for builders and subcontractors. Furthermore, once inflation is contained, interest rates are expected to moderate providing incentives for developers, homeowners and lenders to invest again in the detached housing market.
Additionally, $9.6 billion of investment in infrastructure projects across the next four years will be followed by over $120 billion in allocated investment in transport infrastructure projects in the following 10 years; providing the industrial and heavy industry sector with a very positive outlook ahead.
Hence whilst there may be further pain ahead in the short term, including the further demise of some large players, the longer-term outlook means that there are strong growth opportunities for those who best prepare for and effectively manage their commercial and operational risk over the next 12-18 months.
Opportunities to React and Benefit
To come out the other side of the downturn in the best position to capture available growth and market share, companies must start applying industry best operational, commercial and risk management practices. Three key areas of best practice which deliver strong ROI include:
1.     Improving Procurement Practices
The power of procurement as lever to improve productivity and help mitigate pipeline, supply chain and labour uncertainties, has been consistently proven across recent construction industry cycles. Our work with clients across the sector has highlighted that companies with the best procurement practices have margins 5-10% higher than those with lower maturity; and that over 10% savings are available to those who apply these best practices.
Some fundamental best practices include:
Reviewing contracts and ensuring that terms and risk mechanisms best reflect operational conditions: This can be as simple as adding rise and fall clauses to standard building contracts that allow fixed price sums to change based on cost fluctuations; to the application of more collaborative contract types and terms focused on integrated project delivery (IPD) and the re-allocation of risk to maximise working efficiencies and enable the collaborative sharing of delivered upside.
Consolidating contractors and suppliers and building longer-term relationships: The generation of stronger and longer-term relationships improves procurement function collaboration, driving improved value for money and project related outcomes. Additionally, these relationships help build supply chain resilience, de-risking the common supply chain issues that have recently been felt across the industry.
Recontracting for what is coming, not based on what has happened: When establishing new contracts, procurement functions should be continually reviewing industry and economic conditions and applying this knowledge to procurement risk management plans. These risks should then dictate the type of contractual arrangements entered into, and the levels of due diligence required during the tendering, sourcing and supplier management phases to ensure adequate risk mitigation.
2.     Rethinking Project Controls
The economic impact of COVID, followed by the post COVID construction surge, saw many builders desperately trying to just land and complete projects whilst struggling to manage the complexities brought on by supply chain and immigration constraints and cost inflation; let alone put in place effective project controls. However, with the impacts of the industry slowdown already widespread, effective project controls can not only help ensure survival but also provide the margin protection and cashflow required to invest in capturing the growth potential on the other side.
The first key step to improving project control effectiveness and maturity is to ensure all the basics are in place from the very start of the project life cycle. This includes making sure that a robust and standardised stage gate process is established that ensures that project risks are identified, eliminated and or mitigated before they can impact project cost, schedule or margin. It is also imperative that the right cross-functional stakeholders are identified and engaged at each project stage to maximise the availability of the information that is required to generate a true understanding of project performance and drive informed decisions.
Once the basics are in place the next step is to leverage data and technology to improve the efficiency and cost of understanding and assessing performance; and transition from just proactively managing the risks associated with underperformance to also identifying, accelerating and replicating areas of overperformance and opportunity. To help reach this level of maturity a robust project management system such as PCG's Make It Happen solution is essential, enabling all types of project stakeholders to efficiently provide information for automatic consolidation and the provision of a view of performance at any project level.
3.     Applying a Lean Construction Culture
Lean Construction practices are rapidly growing in popularity to combat the low levels of productivity improvement that have been observed within the industry over the past 20 years; averaging only 1% per annum compared to 3% for the total economy. The application of Lean Construction practices provides another mechanism to de-risk short to medium term market conditions by decreasing fixed and project costs, improving project delivery throughput and maximising project visibility and control.
However, too often companies are observed applying Lean tools and practices and not realising expected benefits, or ways of working eventually reverting to old practices and initial gains lost. This is because the true potential of Lean can never be fully realised until Lean becomes the core of an organisation's culture. This fact can be most prominently observed within the practices of Toyota, the founding Lean company, whose people are empowered with the skills and toolkits to apply Lean practices in all areas of their work – the outcome being gradual and sustainable improvement every day.
To build a Lean culture, construction companies must invest in their people and their contractors, providing them with the awareness, training and mentoring to understand the value that Lean can deliver. They must also provide them with ownership of their work area, enabling them to proactively identify and remove waste, and share the outcomes across the organisation so that new processes and associated benefits can be embedded and replicated on all projects going forward.
Need Help to React First?
Our specialised industry and practice teams at Pacific Consulting Group can rapidly undertake an assessment of your current practices and best practice maturity, helping to identify the key areas of improvement that will help your organisation to both manage the changing industry conditions better than the rest and capture available growth opportunities on the other side.
Our superior analytics, commercial focus, and industry experience have allowed us to deliver outstanding outcomes for clients at all levels of organisational maturity.
Contact us to find out more about how we can help you to prepare best for what is ahead.