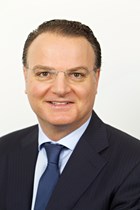 John Stathis
Founder and managing partner
John Stathis is the managing partner of Pacific Consulting Group and has more than 20 years' global consulting experience in the USA, Europe and Australia. Prior to founding PCG, John was a leading consultant with Bain & Company.
John has been advising CEOs and boards on issues relating to strategy, M&A, profit improvement, branding and marketing and information technology since 1994. John has particular depth in working with leading institutions on areas of strategy consulting and profit improvement. He has a reputation for consistently delivering outstanding client results.
John graduated with a Bachelor of Science (First Class Honours, Business Information Technology) from the University of New South Wales and was awarded the University Medal.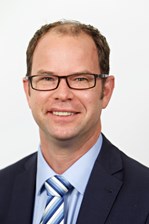 Franz Schlechta
Senior Partner
Franz has over 12 years' supply chain experience working with some of Australia's leading companies and management consultancies.
A proven record for delivering bottom-line results both directly and through the teams he has led. Exhibits strong team management and leadership skills in guiding teams through difficult or complex projects to deliver well regarded outcomes.
Franz has led sourcing programs in industry and consulting environments across industries such as utilities, logistics, chemicals, manufacturing, mining and financial services.
Franz has Bachelor of Engineering (Hons)/ Bachelor of Commerce from the University of Sydney and a Graduate Diploma in Applied Finance & Investment from the Securities Institute of Australia.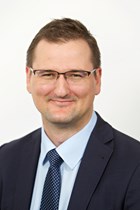 Christopher Kernahan
Senior Partner
Christopher Kernahan has over 12 years` experience in performance improvement and analytics engagements in Australia and Europe.
He has developed and implemented analytics programmes in the world's leading financial institutions, as well as in property, pharmaceutical, health care, and consumer goods sectors.
Before joining PCG, Christopher developed and implemented analysis and performance improvement solutions for leading European and Australian banking and insurance institutions, and consulted as a specialist business analytics expert with ASX-listed companies. He has managed the establishment and implementation of global budgeting and reporting contribution solutions, offshore technical teams, and programme office performance management tools.
Christopher holds a Bachelor of Accounting from the University of Technology, Sydney, is a Chartered Accountant at the Institute of Chartered Accountants Australia, and holds machine learning and predictive analytics certifications.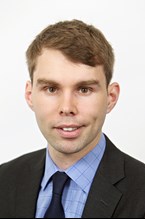 Ben Hill
Partner – Solutions
Ben has over 10 years` experience delivering performance management solutions. He has experience in retail, fast moving consumer goods, logistics, resources, and publishing. He has significant experience with margin analysis, strategic modelling, and activity based costing in manufacturing clients across Australia and New Zealand.
Ben is a presently a strategic management advisor for many of Australia's largest corporations such as Woolworths, News Limited, Macquarie Bank, Fuji Xerox, Veda (Baycorp), Endeavour Energy, Masters, Danks, Schneider Electric, Dick Smith Electronics, and Big W to name a few.
Ben is also responsible for the design and development of MODLR – a proprietary cloud-based modelling solution that can be used for the implementation and distribution of a wide array of solutions, from value driver models in mines to film scheduling in cinemas.