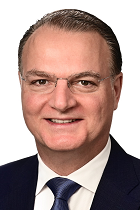 John Stathis
Founder and Chairman
John Stathis is the founder and chairman of Pacific Consulting Group and has more than 20 years' global consulting experience in the USA, Europe and Australia. Prior to founding PCG, John was a leading consultant with Bain & Company.
John has been advising CEOs and boards on issues relating to strategy, M&A, profit improvement, branding and marketing and information technology since 1994. John has particular depth in working with leading institutions on areas of strategy consulting and profit improvement. He has a reputation for consistently delivering outstanding client results.
John graduated with a Bachelor of Science (First Class Honours, Business Information Technology) from the University of New South Wales and was awarded the University Medal.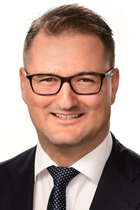 Christopher Kernahan
Managing Partner
Christopher Kernahan has over 15 years` experience in performance improvement and analytics engagements in Australia and Europe.
He has led transformation programmes in the financial services, utilities, resources, and logistics sectors. Christopher has delivered significant revenue growth and yield improvement through strategic pricing design and data analytics. He has successfully delivered operational and capability improvements across a broad range of industries and projects, including national network optimisation, organisational redesign, and IT change.
Christopher holds a Bachelor of Accounting from the University of Technology, Sydney, is a Chartered Accountant at the Institute of Chartered Accountants Australia and New Zealand, and holds machine learning and predictive analytics certifications.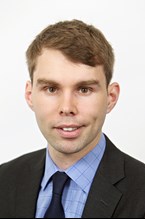 Ben has over 10 years` experience delivering performance management solutions. He has experience in retail, fast moving consumer goods, logistics, resources, and publishing. He has significant experience with margin analysis, strategic modelling, and activity based costing in manufacturing clients across Australia and New Zealand.
Ben is a presently a strategic management advisor for many of Australia's largest corporations such as Woolworths, News Limited, Macquarie Bank, Fuji Xerox, Veda (Baycorp), Endeavour Energy, Masters, Danks, Schneider Electric, Dick Smith Electronics, and Big W to name a few.
Ben is also responsible for the design and development of MODLR – a proprietary cloud-based modelling solution that can be used for the implementation and distribution of a wide array of solutions, from value driver models in mines to film scheduling in cinemas.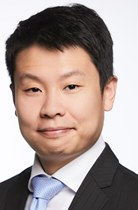 Frank has over 10 years' consulting experience across ASX100 companies, national technology firm, various FMCG corporations and Government entities.
Recognised for his ability for rapid delivery, Frank has led an array of challenging strategic and implementation programmes across multiple industry sectors, consistently achieving project objectives through constrained environments. His multifaceted skillset – a combination of strong analytical capability, complex stakeholder management, team leadership and strategy development – has enabled Frank to tackle and resolve numerous challenging problems.
Frank holds Bachelor of Engineering (Hons) and Bachelor of Commerce from the University of Melbourne.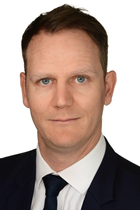 With over 10 years' experience across a range of industries including retail, logistics, utilities, telecommunications and financial services, Damian has been a key individual in driving profit, performance and process improvement initiatives. Skilled with data analytics, he leverages deep data insights to identify improvement opportunities, and combined with his strong commercial acumen he ensures that all identified opportunities are not only strategically aligned but are also actionable. He has routinely been engaged to manage large scale change programs across both Australia and in numerous countries in Africa.
Damian holds a Bachelor of Commerce from Stellenbosch University (South Africa), and is registered as a Chartered Accountant at the Association of Chartered Certified Accountants (ACCA).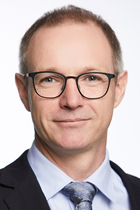 Peter has over 20 years' global experience in the food and beverage industry. He is a procurement and operations specialist, with more than 10 years' industry experience with global food manufacturers KRAFT and MARS, and Australian packaged fruit manufacturer SPC Ardmona.
Peter has 10 years consulting experience with Australian and global clients in the food and beverage, FMCG, manufacturing and business services industries. He has led or contributed to a broad range of project types including strategy and procurement capability development, operational and labour restructuring, and process development.
Peter holds an MBA from Melbourne Business School, a Masters of Engineering from RMIT and and a Bachelor of Science from the University of Melbourne.