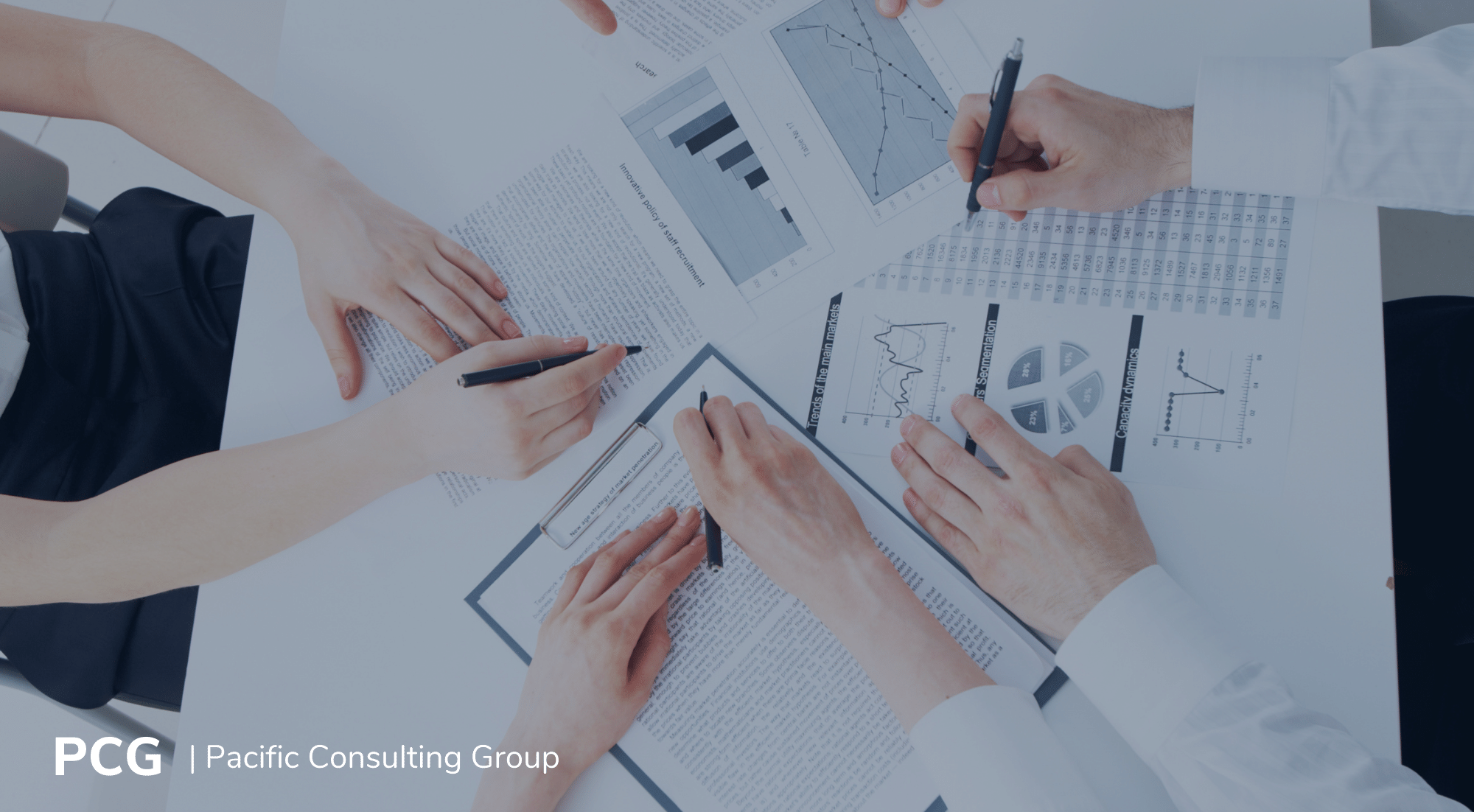 With the seismic shifts caused by Covid-19 and the challenges businesses have faced in transforming and adapting to these changes, the value of a high performing Programme Management Office (PMO) has once again been brought to the forefront. Throughout the pandemic, high-performance PMOs have proved their value by coordinating, coaching, and challenging their business throughout these large-scale changes to ensure the 'burning platform' is clearly communicated and the required transformation is delivered effectively.
What exactly is the role of a Project Management Office (PMO)?
Commonly described as the backbone of any successful and stable enterprise, the PMO sets the standards for projects and allocates resources efficiently to ensure individual projects and larger programmes run effectively. Working at an enterprise level the PMO is responsible for maintaining best practices to help businesses reach their targets. Ultimately, the PMO is an entity that assists the executive management of a business to translate strategy into results (Source: PMI). The PMO could be described as an orchestra conductor; setting the pace, coordinating timing and resources, and skilfully directing projects to run their course in the most effective and cohesive way possible, whilst avoiding any disharmony.
The key responsibilities of the PMO evolves over the main stages of project delivery, but always plays a key role in ensuring that projects are vetted to pass through the next stage-gate, and that they don't stall along the way.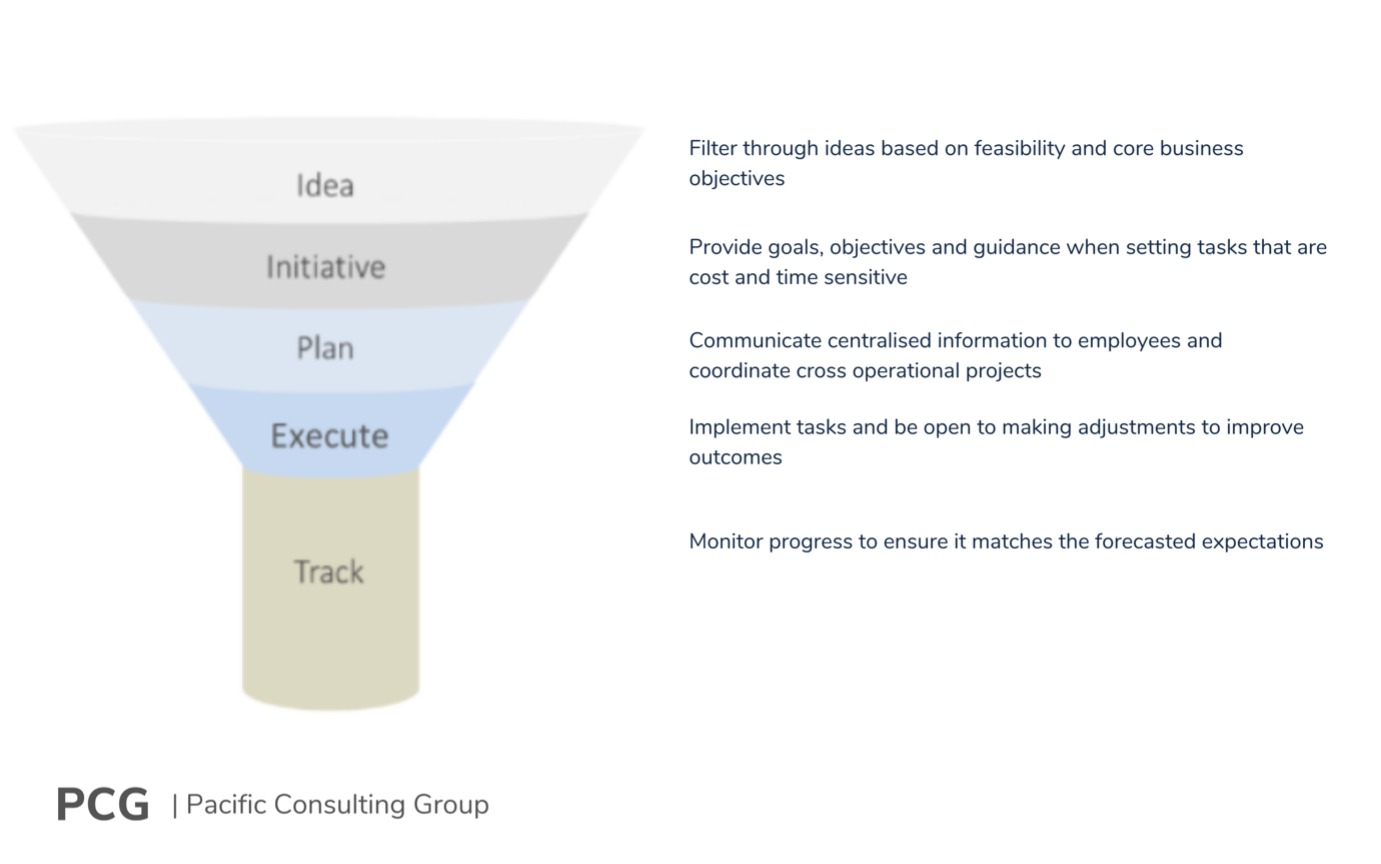 Key attributes of a high performing PMO:
The right mix of skills and experience to support the effective delivery of valuable opportunities for the business.
Willing and able to provide effective change management throughout any project or programme to ensure successful execution, as change management is a crucial component in any successful project implementation.
Delivery assurance through persistency and status reporting results in amplified success rates and assists with resource optimisation.
The PMO that cultivates a diversified team with an array of skill sets can see the benefits of transdisciplinary work come to fruition by providing holistic solutions.
Conduct regular project debrief reviews to identify lessons learned and guarantee independency between project management, project team and client. (Source: PMI)
Challenges faced by a PMO:
Keeping up to date with constant developments as business capabilities evolve requires fast-paced response rates, which can sometimes impact the quality of outputs.
While the PMO is great at task management and reaching projected goals, lacking access to real-time cost data can be detrimental to performance.
Limited access to information such as current project KPI's can result in poor resource management and allocation.
A crucial skill of the PMO is to anticipate outcomes before they occur and mitigate undesired experiences. Failure to anticipate correctly can see things go pear-shaped.
The burning question is, is there something out there currently that can tackle these challenges and aid the PMO to be as effective as possible?
Pacific Consulting Group's MakeItHappen cloud-based solution provides PMO's with all the information and capability and deliver projects successfully. The portfolio workflow software allows PMO's to manage tasks, customise workflows, and automate business workflows. Using Programme Management Software will be a game-changer for your PMO. Want to learn more? Book a MakeItHappen demo here.