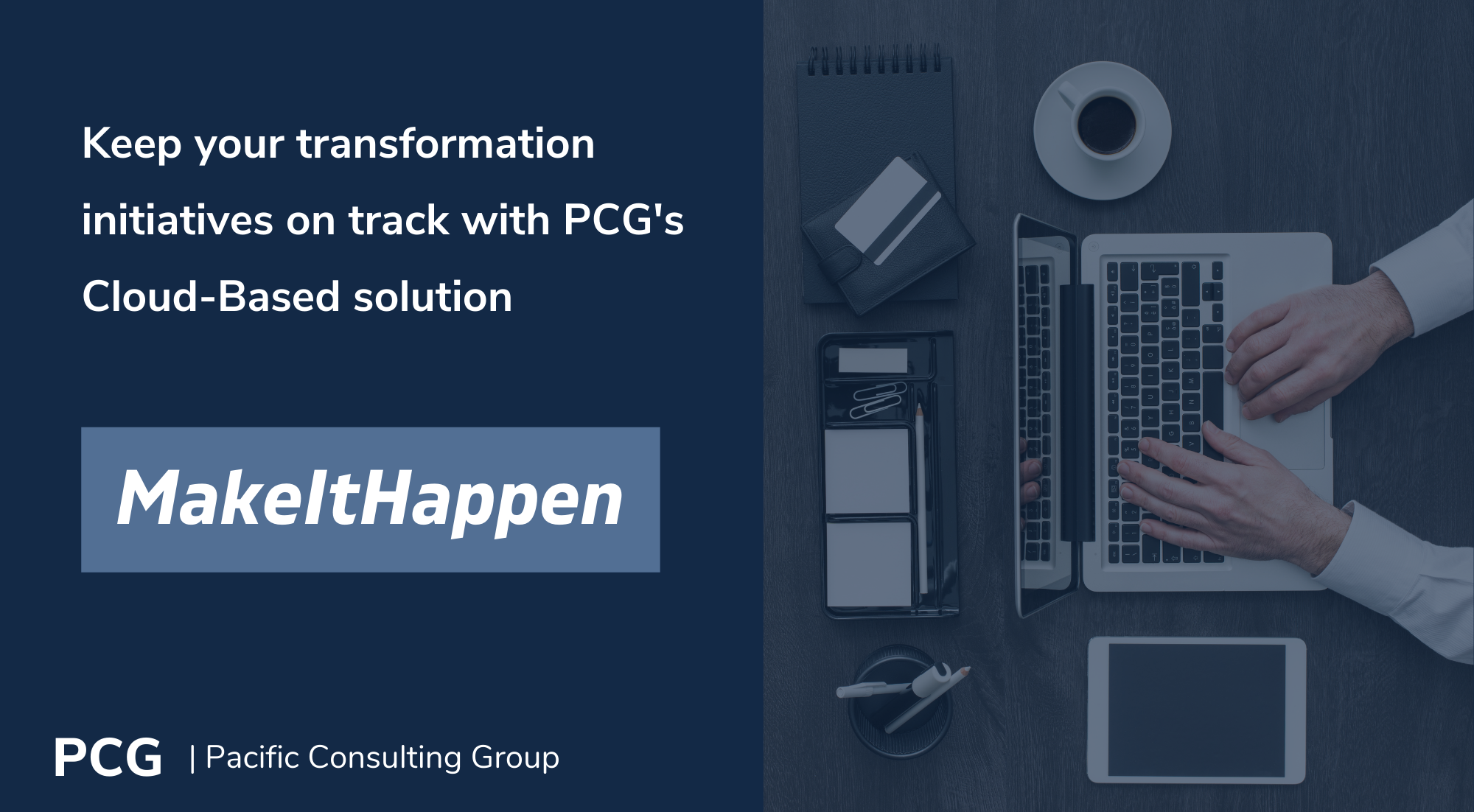 Want to ensure your transformation initiatives stay on track? The importance of an enterprise-wide single source of truth for large-scale change programmes cannot be understated.
Identifying and implementing transformation initiatives across your business requires a large investment of time, cost and employee focus but is essential to maintaining and improving overall results.
Implementing these initiatives successfully can be challenging, and so too can be tracking and monitoring their performance. It is essential to implement measures to monitor the health of your initiatives at each individual stage, to ensure that each target identified can be tracked and updated by all key stakeholders at any time. Creating accountability and transparency on the health and status of each initiative will help keep your transformation programme on track and help to identify which initiatives are running well, and which initiatives may be slipping and in need of support.
PCG's Cloud Programme Management platform MakeItHappen provides enterprise-wide transparency into key transformation initiatives for all stakeholders, ensuring a single source of truth for large-scale programmes. Each initiative can be accessed or updated by all relevant employees (within clearly defined access rights to preserve integrity and confidentiality), creating transparency on the status of each initiative, and streamlining the process of tracking and reporting on the health of your transformation programme.
PCG's MakeItHappen Solution has a proven track record of helping PMOs drive transformation programmes that deliver tangible results. Book a demo with a PCG Partner here: https://buff.ly/3lcloml