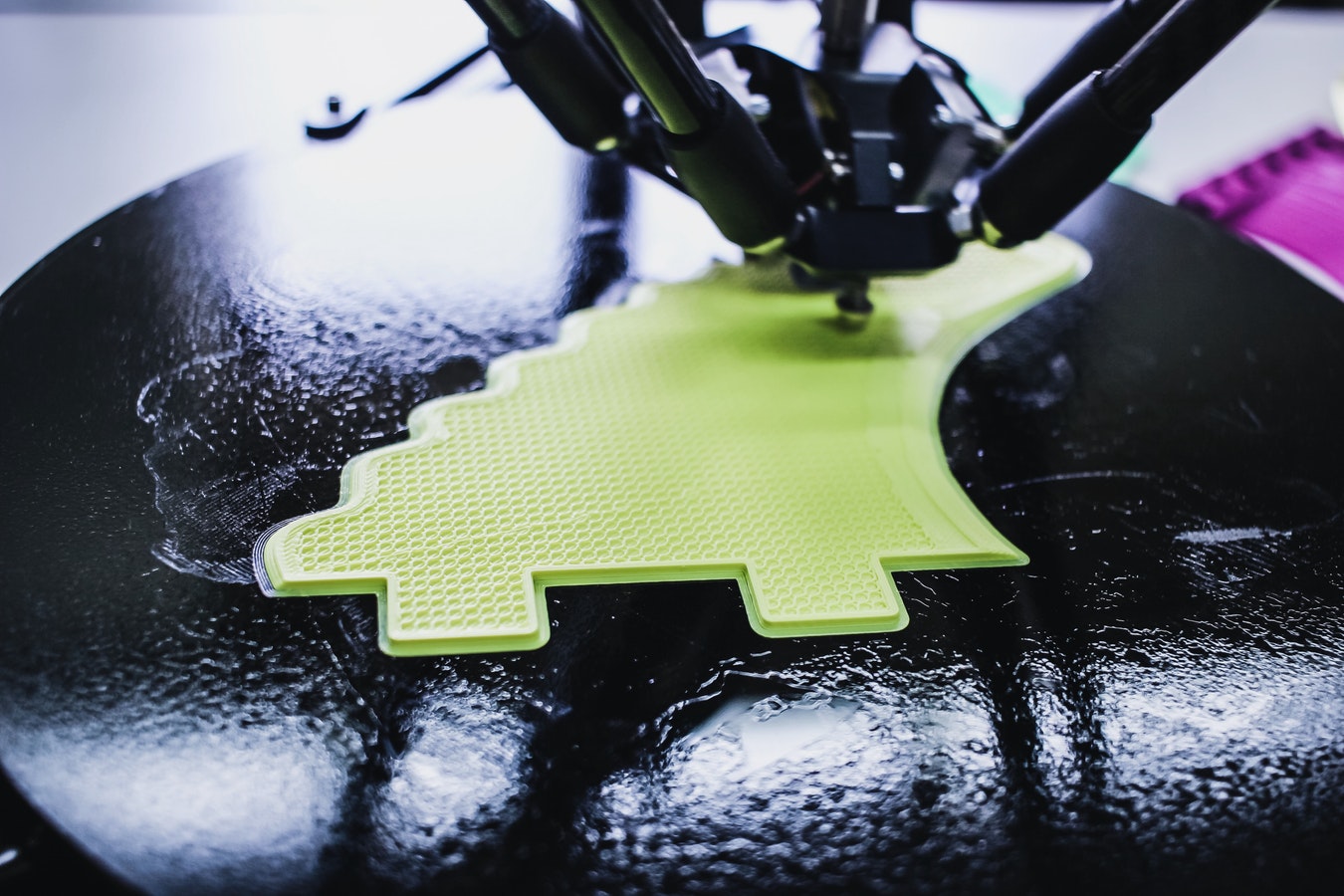 3D Printing – A brave new world
The development of 3D printing is changing the traditional perception of manufacturing. 3D printing or additive manufacturing is not a new concept and has been used in various industries for many years.
The inception of 3D printing began in 1976, when the inkjet printer was invented and subsequent changes and adaptations in the mid 1980's allowed the technology to advance from printing with ink to printing with materials.
3D printing can now use a range of materials from metal such as titanium, plastics and even human cells and is able to produce any number of parts and components.
Sceptics of the adoption of 3D printing point to the high cost of material, the slow build, the limited detail capability of some printing techniques and the restricted adoption of the technology across industries.
However the scope and capabilities of 3D printing hardware have changed rapidly in the last few years. The technology is producing larger components with greater detail, precision and finer resolution.
As 3D printing emerges to become a viable alternative to traditional manufacturing processes, it creates an increasing number of potential applications across a growing number of industries.
Pacific Consulting Group has undertaken research examining the current use of 3D printing technology among early adopters in the Australian manufacturing industry. Our research shows that the use of 3D printing could become a likely alternative for manufacturers producing complex, low unit volume or single unit parts.
If this emerging trend continues, we estimate that 3D printing will profoundly transform manufacturing and significantly impact on business and the global economy within the decade.
Advances in 3D printing technology continue to provide greater flexibility in manufacturing processes. The benefits to manufacturing companies are significant with reduction in lead times, high levels of cost savings and overall improvement performance.
Research substantiates that its application is particularly relevant to those manufacturers where there is a high level of emission and waste, high labour cost and low unit volume production.
Direct manufacturing can now eliminate many manufacturing processes including sourcing individual parts, creating moulds to build parts, tooling parts and assembly.
By removing expensive and complex tooling costs along with high levels of labour costs associated with large assembly processes and limiting current handling and storage costs, we estimate that manufacturers can potentially reduce costs by up to 40% based on estimated investment and expenditures.
Our conversations with manufacturers that are using plastic moulding to produce products and parts suggest the application of 3D printing will continue to add value to the process by reducing the set up time and minimising tooling errors and waste.
One of the advantages of 3D printing is that prototypes in the industry can be developed for evaluating complex requirements within hours and design changes can be made easily by amending the source file and producing a new part for immediate testing.
With the change in focus to the design process and concept developers in a 3D environment, our research established that there has already been a departure among some companies away from the traditional manufacturing process, with less consultation at different stages along the supply chain.
Our research shows a greater amount of integration and coupling occurring in the initial concept development, with the emphasis now on how a product is designed, tested and modified.
It is anticipated that 3D printing will reverse the design for manufacturing process (DFM) to that of a manufacturing for design process, as software capability allows the developer to make simple design amendments and adaptations to streamline the end product.
Consumer Use and Application
A key driver of 3D printing in the next decade will come from consumer use and demand. The expected growth of the consumer market will most likely exceed the estimated growth in the commercial market.
Significant recent improvements in technology and expansion of channels for 3D printed products are likely to result in the printing of multiple new and existing manufactured goods.
With prices decreasing over recent years, 3D printers for domestic use start at as little as AU$2,000. Manufacturers of 3D printers are delivering improved quality with expanded global distribution. Many are leveraging the expiration of patents to produce lower priced printers targeting the consumer market. It is anticipated that worldwide shipments of 3D printers will double in 2015. Consumers will have access to affordable 3D printing by purchasing a printer for in-home use, through a 3D printing store or by ordering a 3D printed product online.
Eliminating the costs of distribution and reducing the costs of the design and marketing embedded in products, could make the potential savings of 3D printing more competitive than purchasing through retail. Aside from cost savings, consumers printing their own goods can also benefit from customising the product. A pair of trainers can be customised to fit perfectly. The cost of goods will be influenced by the cost of the material utilised for production, so items such as toys and other products made from plastics will be reasonably inexpensive.
It is likely that mass customisation of products will lead to a sharing of design ideas online and consumers will be able to access the design patterns of many manufactured products. This trend has already been established through practices such as crowdfunding.
Designers are starting to create and sell 3D printed products or even their designs direct to a consumer using online services such as imaterialise and Shapeways.
Manufacturers will need to consider how to diversify their business to accommodate new channels of distribution and direct competition from self-printing consumers and potentially cater to the emergence of a plethora of designers and entrepreneurs developing ideas and products. Our research suggests there will be a significant transition for many companies engaged in traditional manufacturing to becoming a virtual business, with a focus on selling intellectual property and idea generation to consumers rather than the end product.
Customisation of product also raises challenging questions about future copyright protection and the impact this will have on companies' products and brands.
There are challenges ahead for policy makers when addressing regulatory issues, ensuring appropriate intellectual property protections, and approving new materials for use.
In evaluating and considering these challenges business and policy makers will need to address the risks and opportunities without restricting the potential and innovation that 3D technology can provide.
The impact of 3D printing on Australian business
It may be a few years before the technology constraints currently holding 3D printing are removed, but at that point Australia is likely to be deeply impacted by the disruptive force of 3D printing for a couple of reasons:
   The labour cost in the country is high. This has led to the offshoring of manufacturing and remaining local manufacturing is relatively expensive.
   The country is remote and it is large. As a consequence, international and domestic logistics costs are high, transit times are longer and therefore inventory levels must be higher due to the distances goods must invariably travel.
   As a developed nation with relatively high disposable income, the desire for customised goods will be higher than less developed nations.
The good news for large companies is that they can potentially make use of 3D printing to reduce supply chain costs. The risk for those companies is that a significant barrier to entry – the ability to manufacture or source manufacture – will be removed. This can increase competition.
Good designers or innovators will no longer need the support of large organisations in order to create or distribute their product. And with the advent of social media as a bona fide marketing tool, they don't need the advertising budget the company traditionally provided access to either. Talent attraction and retention will become increasingly important.
Logistics companies themselves face an interesting trade-off: 3D printing may result in a material reduction in consignments as businesses simply print the needed component instead of shipping it. The benefit is that 3D printed products are mostly smaller, lightweight items generate very little revenue per item for the logistics company. Logistics companies could also opt to act as a 3rdparty printer, investing in 3D printing hubs and incorporating it as a service offering for their clients that do not wish to invest in their own equipment.
The biggest change should be for the small Australian business, now not constrained by labour cost, with the ability to manufacture small, customised batches on demand with little to no cash tied up in inventory. The small business who can now have a delivery lead time equal to print time plus local courier time.
While the other benefactors of 3D printing potentially see new markets or perhaps reduced input costs, the small Australian designer / manufacturer 3D printing can create a viable business where one did not previously exist. And that can be disruptive for everyone else.